Community Links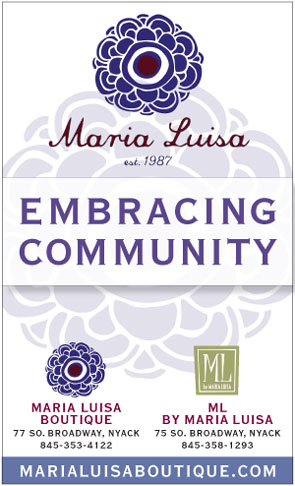 Maria Lends Her Expertise

Maria shares her story and her expertise - offering a hand to those just starting out or brainstorming with those at a crossroads. Click HERE to read more about scheduling a consultation, speaking engagement or workshop.
Maria Luisa & MLGL Initiatives
Maria Luisa Gives Back - Click HERE to learn how 10% of select Maria Luisa & MLGL purchases benefit the community.

Download an Application for the Maria Luisa Scholarship Fund.
Say No to The BAG - Sign the Petition! Let's work together to make a difference.
News & Media
Calendar of Events
Ongoing and upcoming events in and around Nyack
Save
Save
Save
Save
Save
Save
Save
Save
Save
Save
Save
Save
Save
Save
Save
Save
Save
Save
Save
Save
Save