ML Faves for Good

MLFaves for Good
In 2019, ML Faves for Good team members have already joined together to participate in January's "Resolution Run," a walk/run through Nyack that served to again raise funds for the Nyack Hunger Coalition.
And we're already gathering a team for the 2019 edition of the Women's Distance Festival, which will be held July 13 – again at Rockland Lake State Park. It's the 32nd annual event – with Maria Luisa Boutique also marking its 32nd year – so won't you join us?
For full details, to register for the ML Faves for Good team – or simply make a donation to support our team – visit https://runsignup.com/Race/NY/ValleyCottage/WomensDistanceFestival5KRunWalk.
 A Special Year It Was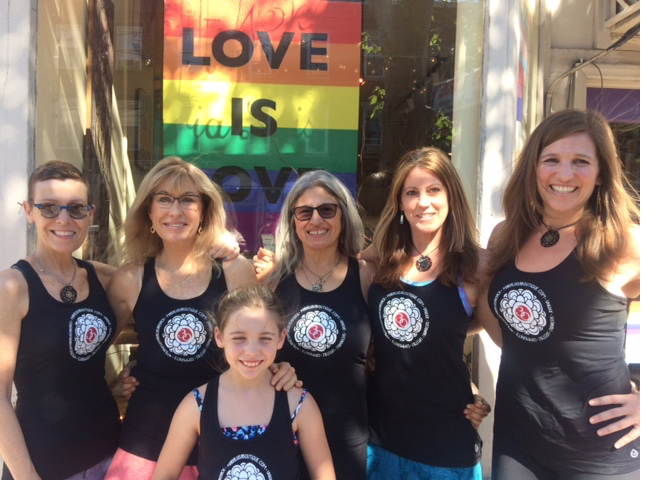 With our 30th anniversary year underway, there have already been highlights. On June 8, for example, we presented our third annual ML by Maria Luisa Scholarship to Melissa Denizard of Spring Valley High School, a National Honor Society member, activist and filmmaker. During this year's award celebration, Maria also announced that the guidelines for the program are being broadened to embrace applicants who identify as female.
In addition, we are proud to have gathered a team some 80-women strong – #MLFaves – to participate in the 30th annual Women's Distance Festival 5K Walk/Run. The July 8 event at Rockland Lake State Park in Congers was incredibly inspiring to all those there – the team raised some $1,500, an amount matched by Maria – to benefit the Center for Safety and Change, a nonprofit organization long supported by Maria and her business.
And, it was Maria's 60th birthday – so the singing, cake and balloons made it even more special.
But that's not all. Special events and promotions continue, with quite a lot on the autumn agenda. We've already kicked off our "30 Looks of 30 Years" promotion, putting the spotlight on the enduring quality of Maria Luisa's offerings.
Then, we've set OCT. 19 as our special anniversary day/celebration. Believe us when we say you'll want to save that date.
And October in Nyack also means one very special event. The Nyack Halloween Parade – and we all know what a huge Nyack, Rockland and metro-area event that is – is also marking its 30th annual edition. (Yes, 1987 was a very special year!) The Maria Luisa team and our friends in the community will make our second appearance in the holiday tradition this year scheduled for Oct. 28. We've got big plans for this, as well, so you wont' want to miss it!
Past Events
Saturday, July 8th
July 2017 marked the 30th Annual Women's Distance Festival 5K Run/Walk, Maria Luisa's 30th year doing business in #nyack and July 8, the day of this 2017 event was also Maria Whittingham's 60th birthday! 30 + 30 = 60. Maria Whittingham / Maria Luisa Boutique contributed $25 for each of the registered #[email protected] runners/walkers and a over $3,000 dollars were raised as result of the Maria Luisa Team #MLFaves efforts.